---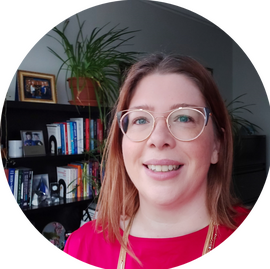 Caroline Roux
Associate Professor of Marketing
Concordia University, John Molson School of Business
I held the Concordia University Research Chair on the Psychology of Resource Scarcity (2018-2023). My primary area of research explores how reminders of resource scarcity, or thinking about "not having enough" resources (e.g., money, time, food, etc.) affect consumers' decision-making and behavior.I teach and coordinate Marketing Communications at the undergraduate level. I have also co-taught research methods courses at the MSc and PhD levels.Geek, anglophile, wannabe foodie, and not-so-crazy cat lady.
"Strive not for success, but rather to be of value."
"We're all smart. Distinguish yourself by being kind."
---
Research
All publications can be accessed by clicking on the folder icon below.
Scarcity
Other
Goldsmith, Kelly, Caroline Roux, Ali Tezer, and Christopher Cannon (2022). "De-stigmatizing the "Win-win:" Making Sustainable Consumption Sustainable," Current Opinion in Psychology, 46, 101336.

Sucapane, Daniella, Caroline Roux, and Kamila Sobol (2021). "Exploring how product descriptors and packaging colors impact consumers' perceptions of plant-based meat alternative products," Appetite, 167, 105590.

Norman, Wayne, Caroline Roux, and Philippe Bélanger (2009). "Recognizing Business Ethics: Practical and Ethical Challenges in Awarding Prizes for Good Corporate Behavior," Journal of Business Ethics, 86 (3), 257-271.
---
Select Media
John Molson Executive Center
Webinar (2020)
National Research Symposium on Financial Literacy (2018)
---